Turquoise Cabochons by Durango Silver Company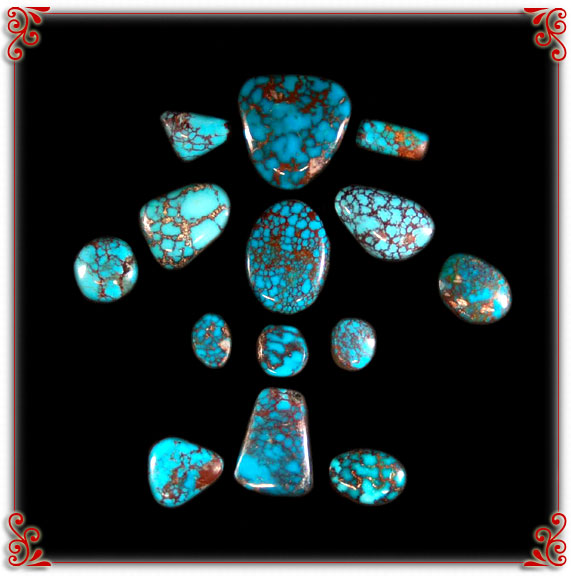 This is an information page on
Turquoise Cabochons
by
Durango Silver Company
, located in Durango, Colorado USA. We have been
Turquoise Miners
,
Collectors
and
Turquoise Cabochon Cutters
for over forty years. This page has some good photos, information and links to other pages directly related to this subject. The photo above is a 156 carat
Bisbee Turquoise Cabochon
that has red iron spiderwebbing running through pools of rich
Bisbee Blue Turquoise
. This is a very rare gemstone due to the red webbing as well as the massive size of the cabochon. Turquoise of this quality is very rarely seen and quite valuable, we are always in the market for high-grade
Bisbee Turquoise
as well as all other rich blue Arizona Turquoise, rough or cut. You can read more about Bisbee Turquoise on our Bisbee Turquoise website -
Bisbee Turquoise.
I cut this stone over a year ago and am still memorized every time I look at it! - See more at: http://www.durangosilver.com/turquoise-cabochons.html#sthash.9WENAJnt.dpuf
Turquoise Cabochons